Antoni Tàpies (Barcelona, 13.12.1923 – 6.2.2012)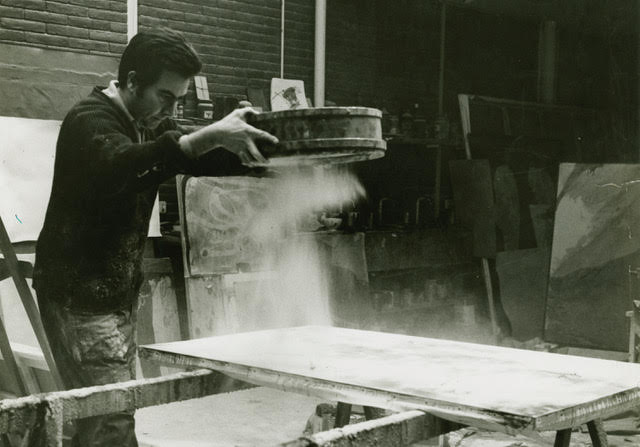 To celebrate the centenary of the birth of Antoni Tàpies, the Fundació Antoni Tàpies will be presenting a programme of exhibitions, publications, educational activities, unique events and creative and research projects. It will take place over the year from 13 December 2023 to 13 December 2024. Tàpies' Year will consolidate the Fundació's commitment to an in-depth examination of the artist's work and thought, promoting them both nationally and internationally, while contributing updated readings and opening new perspectives. 
Taking a contemporary, interdisciplinary approach, the Fundació will become the nucleus of the commemoration, while aiming to build links with the city and bring the institution closer to its people. Alliances will also be strengthened with institutions and cultural and artistic agents that feel close to the creative world of a universal figure like Antoni Tàpies. To this end, the Fundació will weave a network of relationships and complicities that will help to publicise and deepen our understanding of his artistic practice, and question it from the present.
A catalogue of travelling exhibitions and activities will shortly be available, inviting you to join in the celebration of #AnyTapies . For any requests and further information, you can contact us via email: anytapies@ftapies.com
Image: Antoni Tàpies working at the studio in Barcelona, 1966-67. Photograph by Ralph Herrmanns © Ralph Herrmanns, 2023.